This is Developing, a new digital publication from Polaroid to share tools and stories with creators. Today we tell the story of our newest family member, the Polaroid Go camera.
Polaroid has a big name and a bigger legacy. We were founded in 1937 by one of the most seminal inventors of the 20th century, Edwin Land. With the birth of Polaroid, the world would never be the same. We were there for some of the most important moments in culture; we can call some of history's most beloved artists our fans and friends. And for creators all over the world, Polaroid has become a go-to tool self-expression.

Our history is big, yet today we're a small brand. In 2008, Polaroid shuttered its last film factory. But a group of passionate die-hards came together to save the company. Polaroid lives on today because self-expression cannot be contained. Because creativity never stops.

Edwin Land's motto was,
"Don't undertake a project unless it's manifestly important, and nearly impossible."
With the newest edition to our camera family, we set out to answer Land's motto. Our result is a camera designed to empower the modern young creator.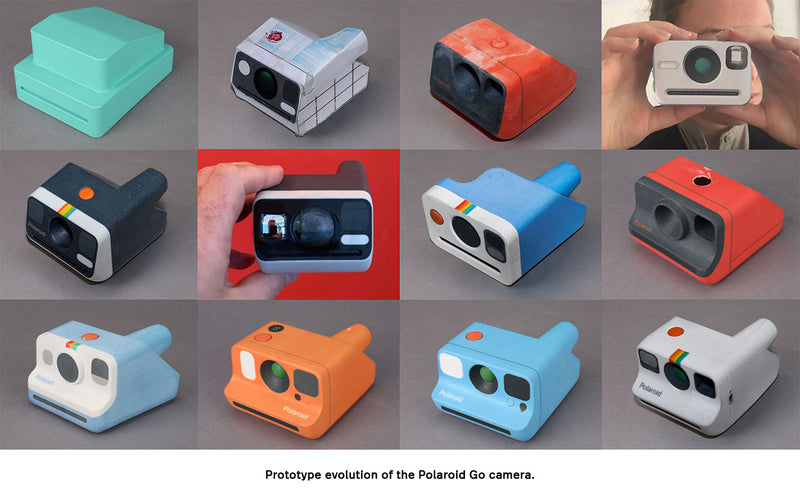 This is the Polaroid Go camera. It's the world's smallest instant analog camera. But it's so much bigger than that. This tiny little camera is the result of 2,100 technical drawings, countless protypes, 2.5 years, 55,000 hours, and the collective dreams of hundreds of passionate Polaroid people.
"We spent years designing the Polaroid Go camera from the inside out. The camera's internal components are arranged like a three-dimensional Tetris, using a careful composition to achieve a simple and effortless exterior and deliver the smallest size instant analog camera possible. Bringing product design back in a serious way to Polaroid is a labor of love and the team is super proud of this new iconic form factor,"
Ignacio Germade, Polaroid Chief Design Officer, said on the new design.
To celebrate the launch of Polaroid Go, we're returning to our roots in the creator community, with a new initiative. The "Go create" campaign brings together an exciting group of creators across artistic disciplines and global cultures to share stories of inspiration and creation. Initial collaborators include creative director and designer Quinn Whitney Wilson, who's shaping contemporary culture through her work with Lizzo, and London-based musician Arlo Parks, frequently dubbed as Gen Z's poet for her influential sound and lyricism. As part of our creator partnerships, we'll be releasing new "Go create" content here on Developing, and on social media, where we'll tell stories of inspiration and creative development. Our full cast of creative partners will be revealed over the coming months—watch this space.

The "Go create" campaign kicks off with bang: a musical moment with hit-making British producer duo, Jungle. The first of two films launching the camera feature Jungle's anthemic new single, "Keep Moving." The track is a swinging ode to positivity and momentum and precedes Jungle's hotly anticipated new album, "Loving in Stereo" (August 2021).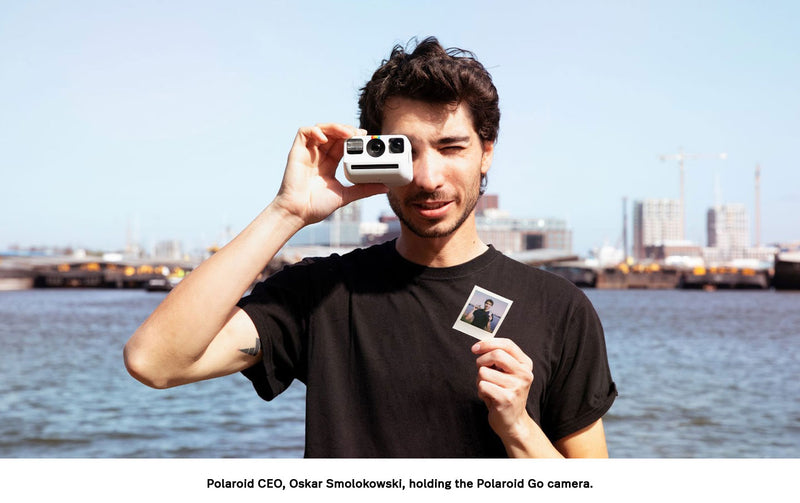 "For the launch of the Polaroid Go, we've gone back to Polaroid's original DNA of being a tool and a medium for creators to push culture forward. We've partnered with what we think are some of the most boundary-pushing, fun, and talented artists, designers, musicians, and creatives active today and we couldn't be more proud to work with them, support them, and promote their amazing work. We can't wait to see what they come up with,"
CEO, Oskar Smolokowski said of the Go create initiative.
Translation missing: en.We're a small company with creativity in our DNA, and big dreams in our hearts. Today, we couldn't be more excited to offer the next generation of creators the <a href="/products/go-polaroid-camera">Polaroid Go camera</a>