Polaroid x Keith Haring. One of the most iconic artists of all time captured his life and work with a Polaroid camera. Since the 80s, we were there to witness Haring's trail-blazing spirit and help him capture his artistic process. Today, we're excited to share the special edition Polaroid x Keith Haring Now camera and i-Type instant film, featuring Haring's iconic illustration and iconography.
From drawing on subway walls, to challenging the conventions of the art world, and using his platform for activism—Keith Haring's legacy and art broke rules and changed the world forever. This partnership celebrates Keith Haring's trail-blazing spirit and puts his art in the hands of everyone.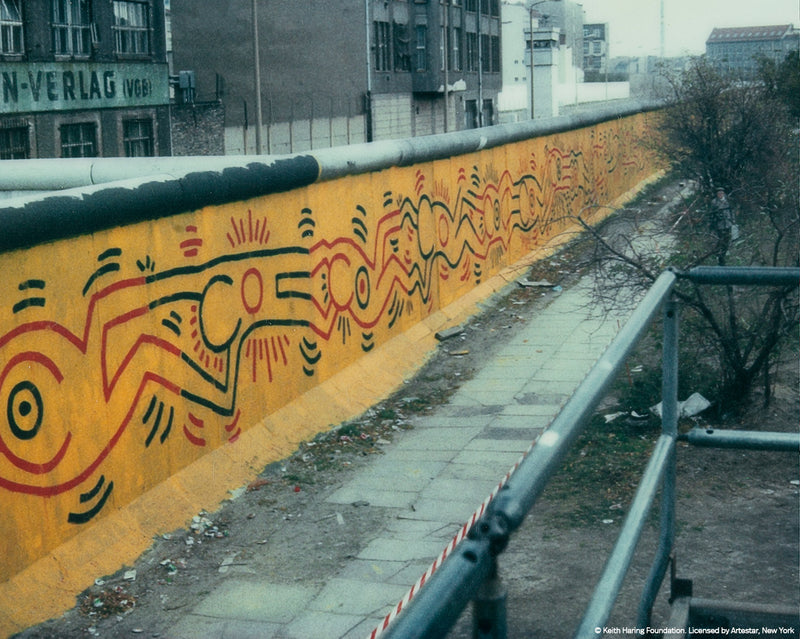 "Keith Haring and Polaroid are such a perfect fit," Gil Vazquez, Acting Director of the Keith Haring Studio, said. "The artist and the brand are both so iconic with shared egalitarian values in really promoting self-expression and creativity for everybody. Keith took a lot of Polaroid shots himself, so there is a legacy here that we are really happy to celebrate."
"I try as much as possible to let the drawings happen by themselves. I become a vessel for this information, for this kind of magic, the spirit that flows through me and creates this thing."

Another anomaly of his time: Haring made his art accessible to everyday people and issues, licensing and selling his work for affordable prices, and giving free work to the causes in his heart. He challenged established art world norms by creating art for everyone. It was this very rule-breaking that allowed his art to reach so many people and become as iconic and ubiquitous as it has.

From the Keith Haring Foundation:
"Keith Haring (1958-1990) generously contributed his talents and resources to numerous causes. He conducted art workshops with children, created logos and posters for public service agencies, and produced murals, sculptures, and paintings to benefit health centers and disadvantaged communities."

He made art for everyone. He made art to express his values, to echo through the future, and to make a difference. Because he broke rules, he made history—one we're proud to be part of and celebrate today.
Keith Haring's life and art teach us that creativity lives forever; not just in our photos and art, but in the minds and hearts of the people we move.