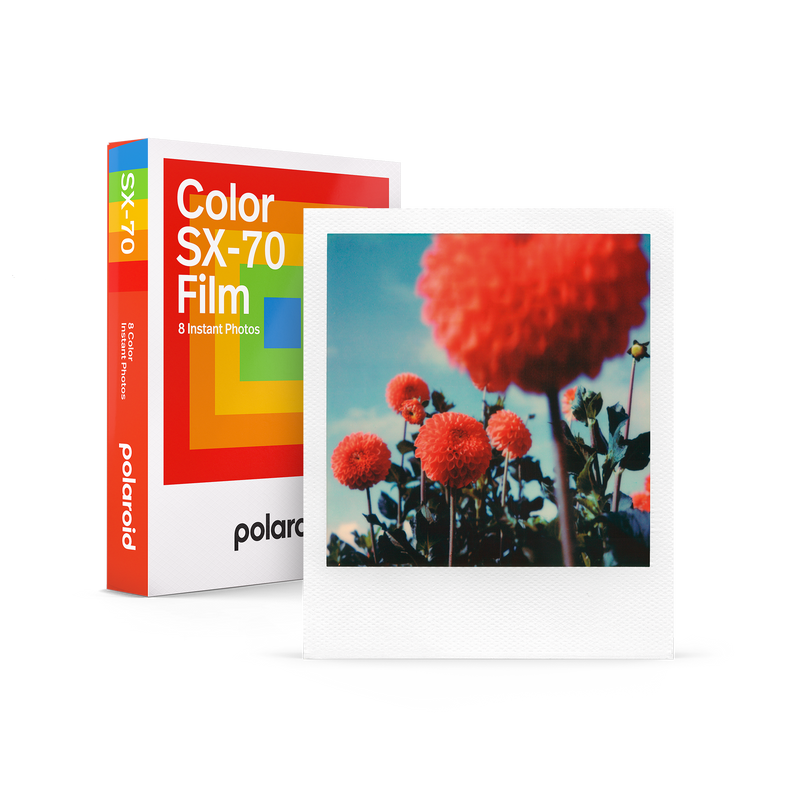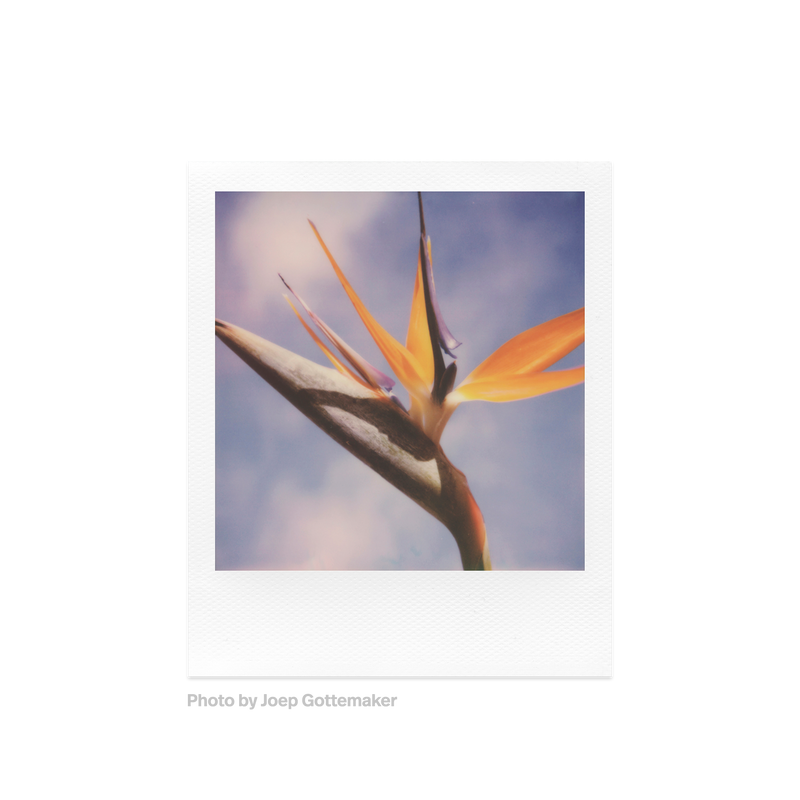 Translation missing: en.Inside Polaroid SX‑70 Film
Translation missing: en.The first film that developed in front of your eyes. When this film was released in 1972, it was described as 'magic'. Just push the shutter button and watch the photo develop then and there - no human contact needed. It's loved for its rich aesthetics. No wonder it's still used by artists, professionals, and dreamers
Translation missing: en.The original format
Translation missing: en.8 instant photographs in that original Polaroid square format and finished in a white frame
Battery inside
Vintage cameras don't have a rechargeable battery, so there's one inside every film pack.
Develops in 15 minutes
Watch one of the most complex chemical processes in the world bring your moment to life.
Made with pride in the Netherlands
All of our film is made in Enschede: the last Polaroid film factory in the world.
Includes 3 film packs
Get two color SX-70 film packs, plus one black and white.
Technical Specifications
Translation missing: en.Instant film bundle for Polaroid SX-70 cameras<br><br>2 packs of color film<br>1 pack of black & white film<br><br>8 photos per pack<br>Classic white frame<br><br>ASA: 160<br>Contains a battery to power your camera<br><br>Format: 4.2 x 3.5 in (107 mm x 88 mm)<br>Image area: 3.1 x 3.1 in (79 mm x 79 mm)<br><br>Development time: 10-15 minutes (color film) / 5-10 minutes (black & white film)
Important notice for Californian Residents
Translation missing: en.Have you tried this film?