All three cameras share these features: the point-and-shoot simplicity, a standard lens (0.6m-infinity), self-timer, a flash you can turn on and off, along with a rechargeable battery. They also take i-Type film, which is a new instant film that's battery free, so it's a little friendlier on the wallet. Deciding between all three comes down to taste and the sort of photographs you would like to take.
The Polaroid OneStep 2 is the simplest model we offer. Take it straight from the box, load some film. and start taking photographs. For greater creative control, we recommend the Polaroid OneStep+. It uses Bluetooth® to connect with your phone, unlocking extra creative features within the Polaroid mobile app. There's manual control, double exposure, light painting, remote trigger, noise trigger, portrait mode, and self-timer. It's a camera that pushes the artistic side of analog instant photography.
The Polaroid Now is our latest camera so it offers a few extras. The key difference is the focus. It has an autofocus 2-lens system which means you don't need to choose the lens, the camera does it for you. The result? Sharper photographs in more places. Another extra is double exposure. This function is built into the camera, so you don't need your phone to access it.
Outside of features, there's the design of the cameras. The Polaroid Now has a smooth, rounded shape and comes in the colors of the Polaroid Spectrum, plus black and white. The Polaroid OneStep cameras are inspired by the original OneStep camera from the '70s, so have a retro look and feel.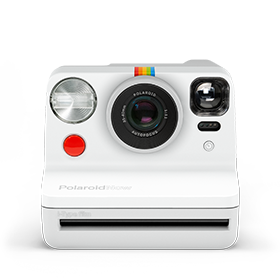 Now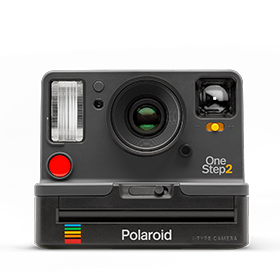 OneStep 2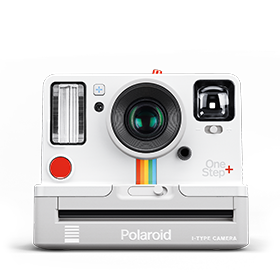 OneStep+
Translation missing: en.product_compare.title

| | | | |
| --- | --- | --- | --- |
| Portrait and landscape lenses | | | |
| | | | |
| | | | |
| | | | |
| | | | |
| | | | |
| | | | |
| | | | |
| | | | |
| | | | |
| | | | |
| | | | |
Shop Polaroid Now Instant Cameras
Shop Polaroid OneStep 2 Instant Cameras
Shop Polaroid OneStep+ Instant Cameras